"The Only Answer to Corporate Downsizing... UpSizeToday!"
Proven Home Base Entrepreneur Magazine Helping Individuals Become Entrepreneurs... In a world that's changing rapidly everyday!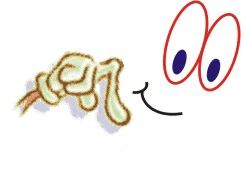 Are YOU Connected?
What are QR Codes™?
QR stands for Quick Response. After downloading a free QR reader app on your Smartphone, you can scan a QR code that will immediately send you to a website showing information relevant to what you are scanning.
Who invented the technology?
Toyota Corporation invented QR codes in 1994 to decode products at a high speed.
Are QR codes just a temporary fad or gimmick?
Definitely not- this technology has virtually replaced standard business cards in Asia and Europe. They are quickly becoming a must have in business and personal communication and marketing - for good reason -consumers want immediate access to information.
The use of QR codes™ in marketing and communications is set to explode
as consumers purchase more smart phones and become accustomed to using the technology.
In a recent ROI Research Inc. study, it was discovered that more than half of weekly mobile users (57 %)
use mobile web browsers more than once/day, with more than three quarters (77 %) using mobile web browsers more than five times last month.

•75 percent said mobile search makes their lives easier.
•63 percent said access to mobile search has changed the way they gather information.
•32 percent said they use mobile search more than search engines on their computers.
•49 percent have made a mobile purchase in the last six months.
•84 percent look for local retailer information (phone, address, hours).
•82 percent find online retailers.
•73 percent find a specific manufacturer or product Website.
•71 percent learn about a product or service after seeing an ad.
•68 percent find the best price for a product or service.
•63 percent search before purchasing offline in a store or from a catalog.
People want to live, play and work where they want without being tied to an office or a computer.
Click me... to get started!
ConnectMe QR™
an is an innovative and unique mobile marketing company that combines the technologies of Quick Response (QR) codes, the internet and mobile websites that connect the real world and the digital world.
When you have ConnectMe QR™, you can link to your website, phone number, email, facebook page, twitter account, physical address, multimedia file, YouTube video, and more….all with this one incredible application!
It's fast, easy and fun. No more typing... simply scan and tap!
We now have designer QR codes...
THE DIFFERENCE:
ConnectMe QR™ is a mobile marketing company that combines the technologies of
QR codes, the internet and mobile websites to create a powerful and turnkey marketing and communications program.

Traditional QR codes are static and can only point to one website location. So once it has been generated and printed, the information the code leads to can not be changed.
ConnectMe QR™ generated codes are dynamic and can be updated anytime, anyplace and anywhere without any change or update fees.
VALUE:
Unlike traditional mobile-formatted websites, often costing a minimum of $1,200 plus monthly hosting and maintenance fees, ConnectMe QR™ offers customers a true benefit by giving them their own mobile website for the cost of a cup of coffee ($4.99 each month or $48.00 paid a year in advance). You can update or change the information on your mobile site at anytime. You can join without worrying about contracts or advance fees (our service is free for the first 30 days). Bulk discounts are available.
MARKETING:
ConnectMe QR™ codes act as physical links, connecting your print materials to your mCard (the mobile landing site whose content you control). Your ConnectMe QR™ code can be placed on business cards…catalogs…
direct mail pieces…banners…posters…t-shirts…car magnets…yard signs…promotional stickers…product labels…and much, much more.

Each of these when scanned, will instantly take the user to your mCard... your digital business card and social routing hub.
Connect
Me

QR

™




The new business card

mCard™

Is a mobile digital business card that links to your ConnectMe QR code which contains information such as phone numbers, email addresses, YouTube videos, your Facebook page, Your Twitter account, Google maps and more.

Tip: Get My FREE Mobile Website & QR code

This is a FREE 30 Day trail to promote and market your projects... You can change the title to the service you provide and use this text area to describe your service.


Compliments of UpSizeToday Magazine.