"The Only Answer to Corporate Downsizing... UpSizeToday!"
Proven Home Base Entrepreneur Magazine Helping Individuals Become Entrepreneurs... In a world that's changing rapidly everyday!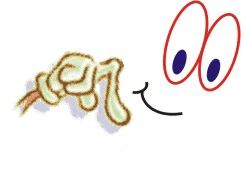 The BAF Mission
The Ben Appelbaum Foundation is an organization es-tablished to honor the memory of Ben Appel-baum, a person of vision, energy and opti-mism. The Foundation will continue Ben's tradition of providing individu-als with the inspiration, guidance and practical assistance they need to undertake worthwhile entrepreneurial or charitable activities that offer long-range benefits to society. Our mentoring network is available to qualified individuals in the Tri-State Metropolitan area (NY, NJ, CT).
The Ben Appelbaum Foundation is an approved 501(c)3 charity listed on the Goodsearch site. Every time you search or shop through this portal, BAF will get a small donation!
Application Center
The Foundation is seeking candidates who have the desire and enthusiasm to pursue a business venture or charitable endeavor, but need the support, structure and guidance of an experienced mentor. The Ben Appelbaum Foundation is an equal opportunity organization.
UpSizeToday @ Ben Appelbaum Foundation Dinner
UpSizeToday's Founder and CEO Anthony "Dr. B" Young talks about the benefits of BAF's mentoring programs at the 14th Annual Reception. UpSizeToday Entrepreneur and Entertainment Magazine is a multimedia direct marketing company. A Vehicle designed to promote, market, advertise and educate businesses on how to maximize their efforts and exposure. For more information, go to www.UpsizeTI.com