"The Only Answer to Corporate Downsizing... UpSizeToday!"
Proven Home Base Entrepreneur Magazine Helping Individuals Become Entrepreneurs... In a world that's changing rapidly everyday!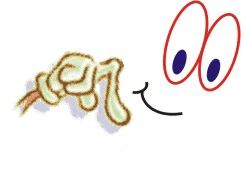 Greetings my fellow business owners…
Hi this is Dr. B the CEO and publisher of UpSizeToday Magazine. We are so grateful to have the opportunity for the last11th years to sever as the Media and Print Partner to both Franchise and Business Expos. Since 2010 we have fosters many new relationships over time and it developed some awesome opportunity that allow us to maximize our effort and extend our reach!
We're offering a special coop opportunity that will help you get a leg up on the competition. We had develop an unique, fun and exciting way for you to bring your brand to the forefront of the minds, hearts and souls to thousands New Yorkers via print, email, mobile and now... digital!
Stay engaged… go where the eyes go and meet prospects where they want to be met.

Our program will allow you to connect to potential clients before the Expo's… During the Expo and many years beyond! Let Us Put Your Business In The Street...
Please take a moment and see how this unique co-op promotional plan will create a special cutting edge yearlong campaign, utilizing mobile marketing and social media that is loaded, stock with excitement… It will create thousands views for some and maybe tens of thousands of views for your company all year long…

We are your "Social Authority"!

This year 2021 is where you get your Brand back on track and in front of the pack… you can lead and not follow… You could be center stage and we can help you do it...
Ready for this… as an added BONUS everybody to kick off 2021 advertises in this Special Winter Edition of Home Team Magazine and get back $150 in BONUSES!
WOW! Talking about UpSizeToday!
Please read the information package attached, then contact us immediately
because this is time sensitive your response is required by Friday January 15, 2021.
The potential of this union is Boundless. It will create a Win...Win...Win situation for all involve… What a perfect combination! Let's join forces go vertical together!

Thanks A Million
Anthony "Dr. B" Young
Founder, CEO and Publisher
UpSizeToday Magazine and Home Team Magazine
Please click the word docs below to review the BEST COOP PLAN EVER... Thank You!